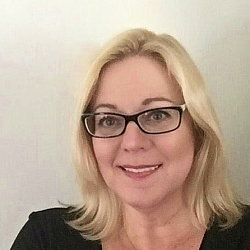 Hi, I'm Kathryn Doll, LCSW, MA, ATR
And I Provide Counseling for Teens and Adults in Coral Springs, Florida.
I help teens and adults who are dealing with trauma and anxiety find peace, clarity, and empowerment. Through genuine listening and providing healing experiences that don't always involve talking, I provide a space where you can feel safe and hopeful.
Together we will explore ways to change the way your memories affect you so that you can feel free and confident.
Helping Teens and Adults Overcome Bad Memories and Anxiety
When bad things happen, the memories may be so overwhelming that we try to shut them out completely. Sometimes shutting down feels like the only safe option. This may be true right after experiencing something bad. Over time, these memories can become stuck, draining energy and throwing our emotions off balance. Little annoyances start to feel huge, and suddenly it feels impossible to make decisions, feel peaceful, or move forward in life.
Experiencing trauma can lead to constant feelings of dread, sleep problems, nightmares, fears, and mood swings. Dealing with the memories may feel completely overwhelming, so it seems easier to "tune out" and just go through the motions of life.
If bad memories and anxiety are keeping you or your teen stuck, it may be time to seek help.
Most People Don't Understand Trauma
Trauma affects everyone differently. Some people tend to feel numb and disconnected, while others struggle with overwhelming anger that bubbles over and feels out of control. Others are overwhelmingly sad and feel a constant sense of doom and dread. When living with trauma, it might look like you are "overreacting" to seemingly minor occurrences.
Because trauma isn't something a person wants to share and discuss with everyone they know, it can lead to feeling misunderstood, isolated, and mistrustful. From the outside, it might look like a person who is angry, unstable, or socially awkward. It can become a vicious cycle, so that it become easier to shut people out and give up hope.
It's Possible To Start Healing And Changing The Way Your Memories Affect You.
As your therapist, I will respect you, hear you, and help you feel safe.
Therapy with me can help you:
Feel free from the past

Become energized to create the life you want

Understand and cope with feelings

Experience peace, calm, and clarity

Learn to trust yourself and build meaningful relationships
Therapy and art therapy can restore hope and give you back your life.
A Little About My Professional Background
I received a Bachelor of Arts in Creative Art at Rollins College in Florida. Combining my love of art with helping others, I obtained a Master's Degree in Art Therapy from the University of Louisville. I then obtained a Master's in Social Work (MSW) at Florida International University.
I am a Licensed Clinical Social Worker (LCSW) in Florida (SW14042)
I am a Registered Art Therapist (MA, ATR) (99-030)
I am a certified practitioner of Rapid Resolution Therapy ™ and I am trained in Eye Movement Desensitization and Reprocessing Therapy (EMDR).
Therapy and Art Therapy Can Help You Live with Confidence and Hope.
Meeting with a therapist can help people who have experienced trauma or struggle with anxiety feel safe, optimistic, and able to move forward in life.
Let's discover how I can help. Reach out for your free 15 minute phone consultation. During the consultation call, we will talk about how I can help, and you will be able to ask any questions you may have. Reach out at (954)260-8667.
Save